In the gear world, a deviation of mere micrometers can mean the difference between performance success and failure.
AS9100 TQCC
Our ISO Management Philosophy
Use of the cutting edge machines in conjunction with Six Star's manufacturing process allows the production of gears that meet DIN-2, JIS 0 and AGMA 15 qualification standards.
Six Star has received ISO9001 certification and AS9100 certification for stricter aerospace quality standards, and is also a member of the American Gear Manufacturers Association ( AGMA ). By paying close attention to every aspect of the gears and gearboxes produced-including profile, lead, pitch, run out, and efficiencyand using measuring facilities, Six Star can ensure that the gears we produce will meet or exceed international standards.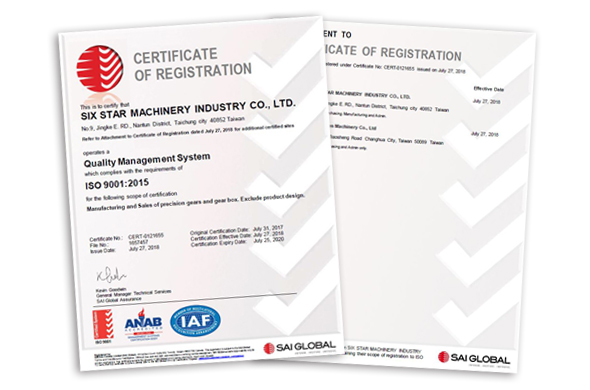 ISO 9001 Certification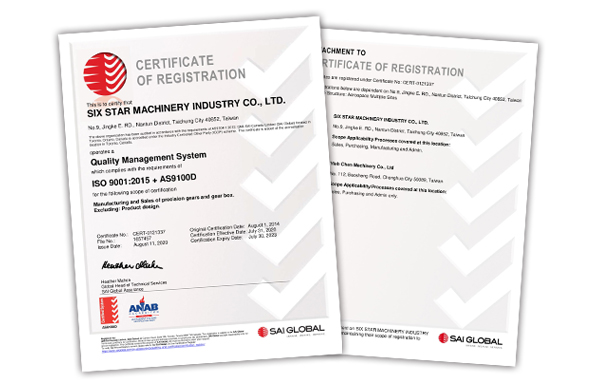 AS 9100 Certification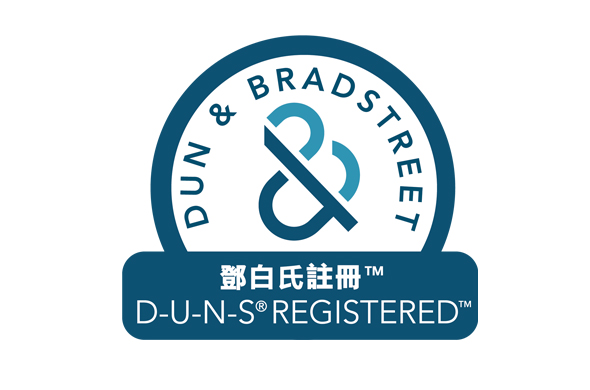 D & B Enterprise Certification